Being the headquarters of La Trobe University and Royal Melbourne Institute of Technology, Bundoora has become a favourite destination for people to settle down. Starting a business in this suburb will bring a lot of prospects and potential customers to your doorstep. Having a custom signage is one of the best ways to garner the attention of passer-by and establish your strong physical presence in Bundoora.
Sign and Fitouts has got a team of experienced and enthusiastic sign makers who have been helping businesses across Bundoora and the surrounding suburbs with their business sign needs. We create top-quality, custom signage programs that meet the future and existing needs of your business.
Custom Signage in Bundoora
Office Sign – Custom Wallpaper – Mural – Creative Design
Window Frosting – Window Graphics – Window Privacy Film
Building Sign – Shop Sign – Sign Installation – Carwash Sign
Our Products and Services Includes:
No matter what signage is required to take your brand to the next level, Sign and Fitouts has the expertise to create the perfect building sign, shop front sign and reception sign for your business. Let us design your business signs and help enticing your customers through your business door.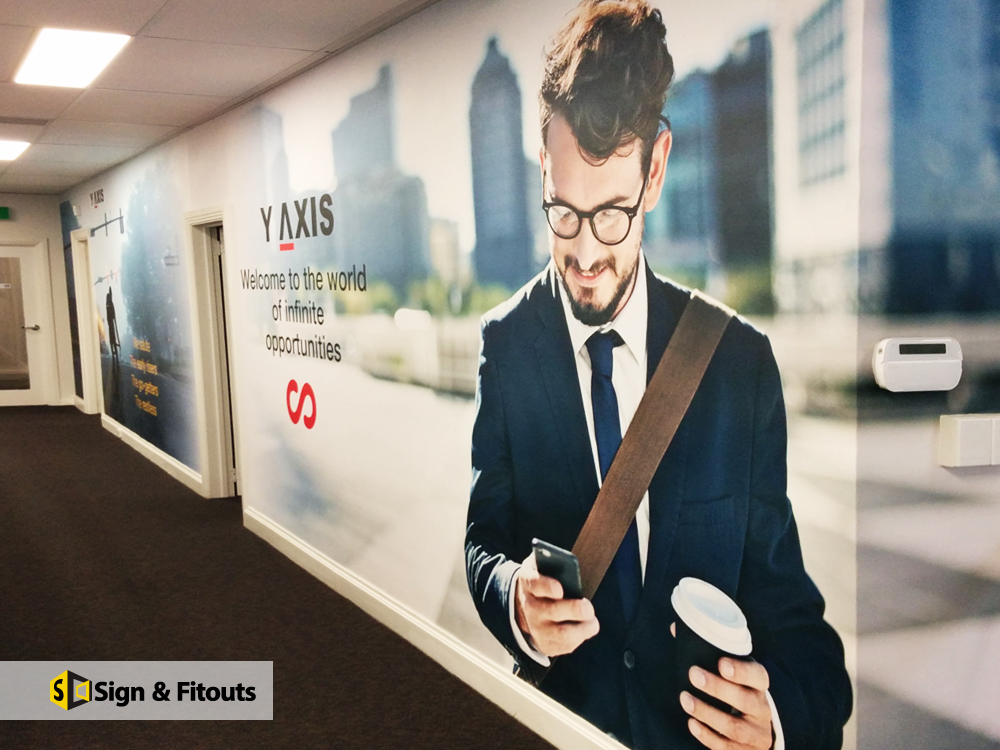 Whether you want your business logo imposed over a spectacular backdrop picture or a bold graphic to garner your customer's attention, perfectly designed wall papers and wall murals are the perfect solution. Our expert signwriters will work with you to determine the ideal wall graphics for your situation.
Whether you want to post advertisements for your products or would like to provide a bit of privacy to your clients within, our window signs such as window decals, one-way vision window film and window frosting film can allow you to express your business message effectively.
Whether you have a single vehicle or a fleet of trucks, we have a wide range of signage options that can convert your commute into a marketing campaign. Investing in car graphics and car wrap will allow you putting your business in front of your target audience.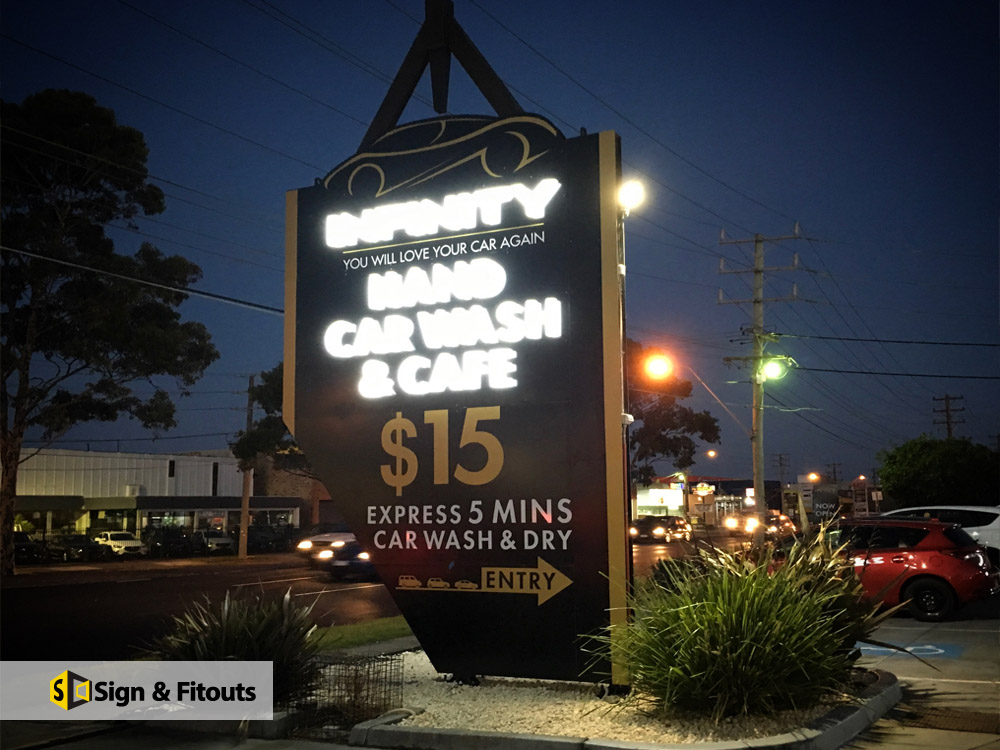 If you want your business to stand out from the crowd, you can consider using illuminated signs that come in various types, shapes and styles. We provide exceptional lighted signage solutions such as neon signs and light box signs for businesses of all streams. We also specialise in illuminated 3D letters and shop front signage that will help recognising your business effortlessly amongst your competitors.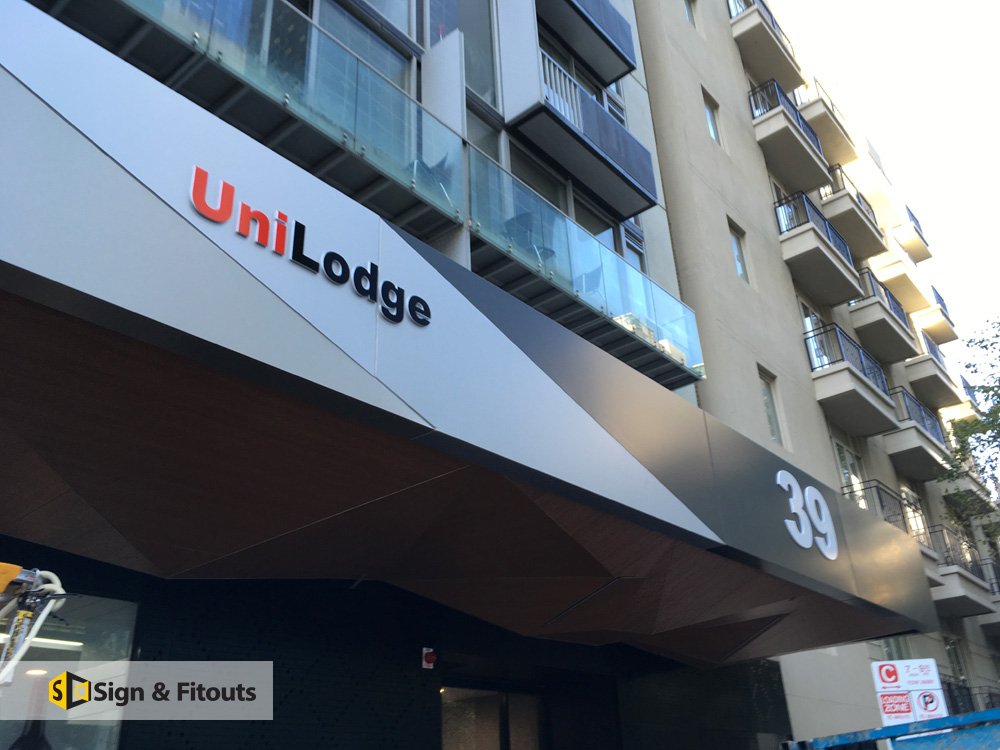 If you would like to add a dynamic factor to your business, there is no better option than 3d lettering. These shop front signage solutions come with numerous options so that you can craft your message in a way that bolsters your brand. 
Want to bring your business in front of thousands of prospects? Search for 'sign writer near me' who can provide a custom signage solution for your business. At Sign and Fitouts, we are happy to a part of marketing programs of Bundoora businesses! Call our sign writers at (03) 9484 7694 for more information.
Services & Products We Offer:
Window Decals
Window Frosting
Window Stickers
Wallpaper Mural
A Frame Sign
Pull Up Banner
3D Signs
Led Sign
Light Up Signs
Neon Signs
Light Box Sign
Reception Sign
Business Signs
Shop Front Signage
Building Signs
Office Signs
Outdoor Signs
Indoor Signage
Vehicle Signs
Car Wrap
Vinyl Lettering
Truck Signage
One Way Vision
Ute Signage
Custom Signs
Metal Signs
Acrylic Signs
Graphic Design
Pylon Signs
Fabricated Signs
Installation
Sign Design
Sign Writing
CNC Routing
Signage Solutions
Large Format Print