Please tell us what you need assistance within the box below and we'll provide you with some helpful articles. If you can't find your solution, we'll help you contact a Customer Care agent for more help.
You can contact us on:
Email : sales@signandfitouts.com.au
Phone : (03)9484 7694

Mobile : 0402 497 876
Address: 8/1 Bell St, Preston VIC 3072
A SELECTION OF OUR CLIENTS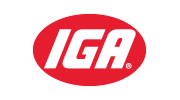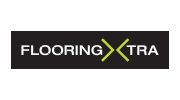 I've used these guys for the very first time since I shifted from my previous signage supplier. Have to say I'm very impressed with their fantastic customer service, knowledge and experience! I got my new Menu boards made up on their recommended material for my light boxes and they look like a million bucks! Thank you Farshad and Rami. I will be using you guys again soon. Highly recommend :).
Rami Khoury
I was looking for a signage business to fit out my Martial Arts gym (Australian Combat Sports Academy) and out of all the quotes and places I dealt with. These guys were the best. Very fast, professional, honest and top quality. Frank was very easy to deal with and delivered exactly what I was after. Since installing the signs I have significantly increased my walk in traffic from customers who noticed the sign. Highly recommended!
Phillip Lai
Great guys, worked fast and listened to all my requirements, fulfilling them beyond my expectations and cheaper than expected. I had two signage elements installed, one covering a large glass window and another sheet metal screwed to the building facade. They were able to provide mock-ups beforehand of how it would look which was great. Couldn't be happier.
Martin Hough
Thank you so much for being reliable and promptly removing the signage at a great price. Your staff have been extremely friendly and you will be the first one's we think about in future if we need any more signage work! Highly recommend this business!
Pauline S
about the end result and providing the best possible outcome, not just getting the job done. He has provided so much advice and so many ideas, with innovative ways to create signage that checks all the boxes for us. We had some constraints in terms how the windows were built, and the materials used, and the end result we needed for our business, but it was all easily resolved in the most cost effective and elegant way. We highly recommend this business if you need signage, temporary or permanent. We will be working with them on all our future locations.
Customer Service
Professional Service, great commitment, Excellent jobs , Thanks guys for such beautiful sign. It is giving new spirit to our business @CUBLUX
Paul (Cublux)
Very good service. Great to speak with Frank. Installation team very professional and helpful. Highly recommend
Angela Jewellery
They did the signs for our dental practice. The job is very high quality. Farshad is very knowledgeable in this field and with all the new technology. He first gets to know what you are after and then gives you more satisfying options. The whole team is very flexible and passionate to do the job properly. I recommend them to everyone if is a new business start up or if just a lift up they always come across with great ideas. The job turn around is also quick. I thank you Farshad and his competent team. 10 out of 10.
Flora Entezami
Hi,I made my signboard and vinyl stickers from here. Farshad took out time to explain which option works best for me and did an awesome job of it. I am very pleased with the result. WIll definitley recommend him and his team who are a delight to work with. Definitely going back to him for more printing and signage options.Thanks
Sonali J