BUSINESS WITH NO SIGN IS A SIGN OF NO BUSINESS…
NO JOB IS TOO BIG, NO JOB IS TOO SMALL
it's a great time to be creative
It takes only a few minutes for your business sign to attract the right audience.
Graphic Design is a broad discipline that includes 2D, 3D and even 4D imagery. You can bring creativity to your work in fun and rewarding ways. Prepare to become a visual innovator, able to create compelling designs that convey ideas using the latest in media and technology.
Building Signage
Your Shop & Building front are the face of your company for your customers.
It is important for your shop to stand apart from your competitors, speak success and generate sales at all times. That is the reason your shop asks for the right signage to help attract customers and boost sales.

SIGN AND FITOUTS
Sign and Fitouts is a leading signage Company Melbourne. We Design, print, fabricate and install any kind of business sign, custom sign, shop sign, building sign, office sign, light box sign and 3D illuminated letters. Our company based in Preston which boasts the latest in Eco-Friendly wide-format printing, plotter, CNC router. We are sign makers, sign writing and signage solution is our daily job. Our innovative thinking combined with our knowledge in the signage industry offers our customers creative solutions and a personal service regardless of how big or small your business is…
At Sign and Fitouts, we want to help your business prosper, because we believe that Your Success is Our Success, therefore, please do not hesitate to call or email for a FREE Quote…
Read More
Real Estate
Installation
Fabricating
A SELECTION OF OUR CLIENTS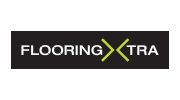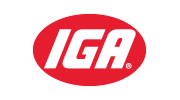 A SELECTION OF OUR CLIENTS