INSTALLATION
Installation means coming together of individual components of your signs for excellent results. At Sign & Fitouts, we provide professional and reliable sign installation services all around Melbourne. Our experienced installers are capable of installing all types of indoor and outdoor signs. We take care of everything – right from logistics, fixings and the appropriate equipment needed for installation of your building, shop, road or any other types of signs.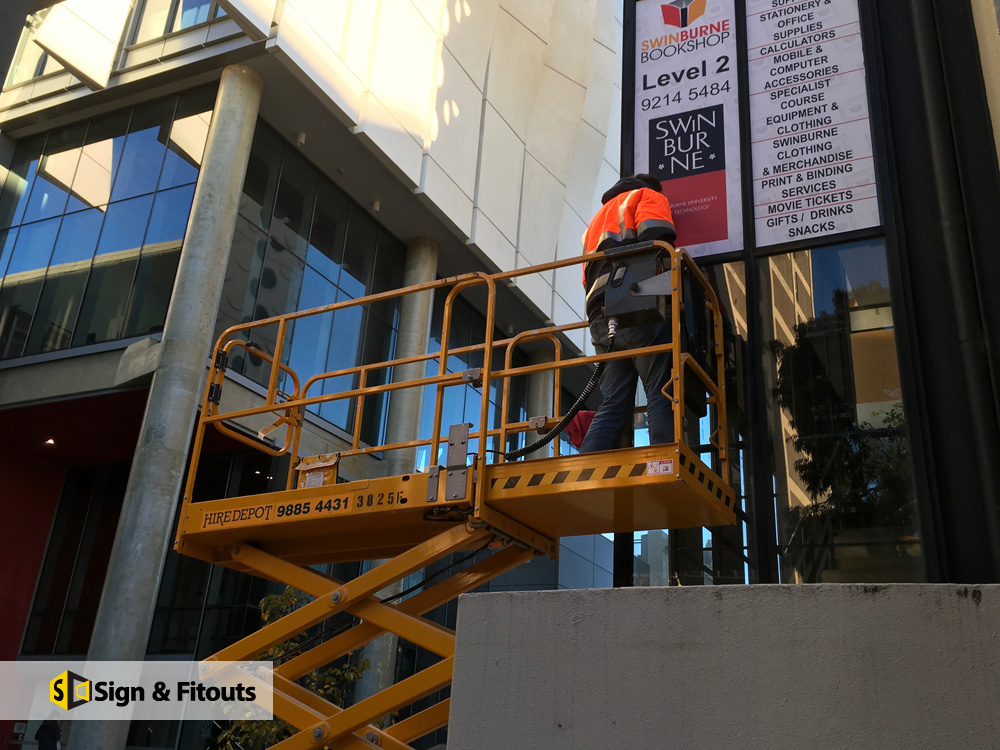 We, at Sign & Fitouts, ensure there is minimum disruption to your customers, shopfront and passers-by while installing your signs that are effective, durable and secure. Our trained sign makers can install all types of signs – from modern design digital signs to traditional sign writing. We take pride in our production process and ensure that that same craftsmanship is carried forward in our installation process, which will leave you with nothing less than professional, affordable and high-quality signs for your business.
Our professional installers ensure that your signs are properly and safely installed so they get maximum visibility from your customers, passers-by and onlookers. We take care of all the installation equipment as well – from scissor-lifts and knuckle-booms to bucket-trucks and cherry-pickers. So, you don't have to worry about anything for installing your signs. We are qualified to undertake such tasks and leave you with beautiful signs outside your property, shop-front, store or any other area.
Our installation process covers:
On-time installation by highly experienced and qualified installers
Sign maintenance, cleaning and painting
Project management
Maintenance contracts
Quality installation at an affordable price
Outstanding knowledge of local municipalities, council and zones.