It takes only a few minutes for your business sign to attract the right audience. So, sign design plays an extremely important role.
At Sign & Fitouts, our experienced sign makers create computer-based, full-colour sign designs that take full care of your brand's effectiveness, visibility, durability and corporate imagery. We ensure that your business value and marketing proposal are effectively conveyed to your end customers through exceptional and unique sign designs.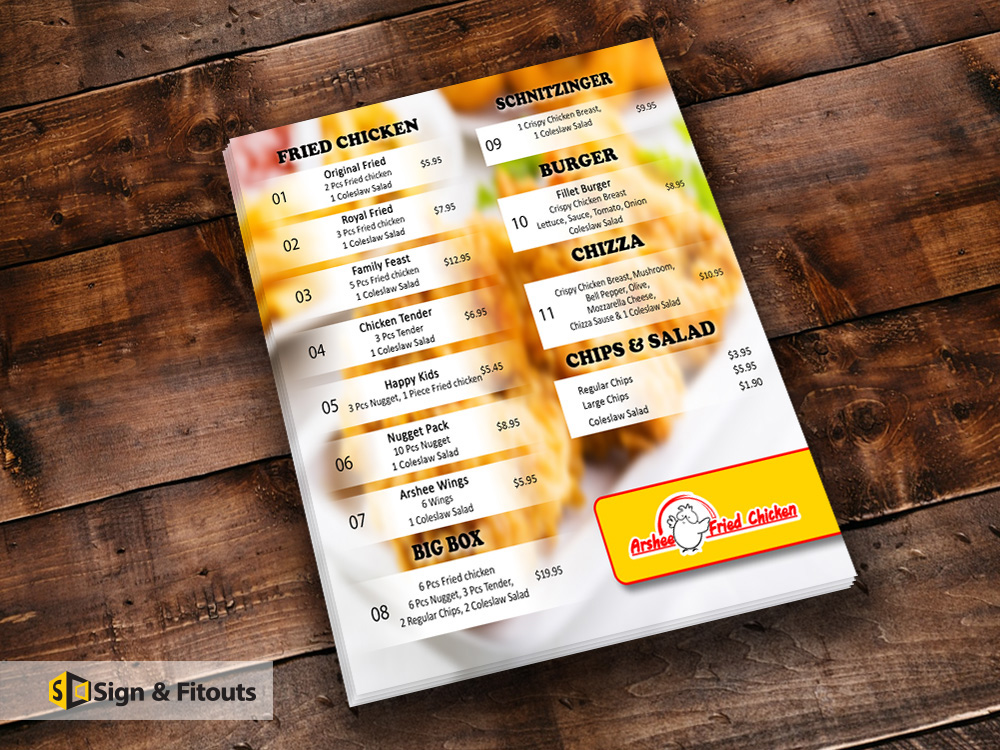 Our in-house graphic designers are highly experienced and have years of experience in bringing your visual communications to life through unique, affordable and effective sign designing services. Our workshop in Preston is equipped with the latest and state-of-the-art technology that helps our team in creating effective and impactful designs – that not only meet the needs of your business but also help to decipher your business message to your customers for maximum lead conversion.
Have a business message but not sure how to best exhibit it to your end customers or convert it into an effective business sign? Don't worry as the team at Sign & Fitouts is here to meet all your requirements and transform your business communication and messages to unique, affordable, effective and durable sign designs.